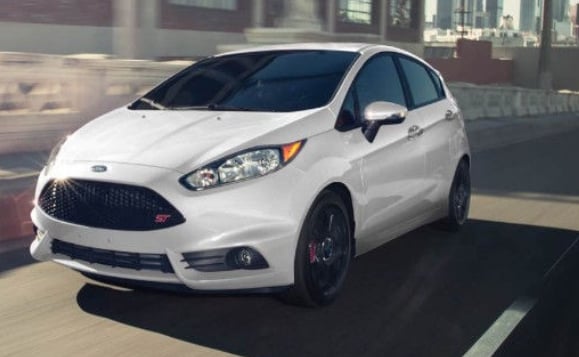 The Ford Fiesta is anything but average. This car comes with a wide range of features to help drivers quickly get to where they want to go. It's safe and powered with some of the most advanced performance features around, so drivers won't have to worry about coming in last place.
A Versatile Package
Drivers have a lot of options when the decide to buy at Ford Fiesta. They can choose between a manual and automatic transmission. This is one of the main distinctions between different types of cars, so having more options will please a lot of drivers. The car also comes in a wide variety of colors, and drivers can add as many additional features as they want. Drivers can choose the lighting, the material that covers the seats, and different kinds of paint.
An Unforgettable Performance
The Fiesta is one of the best performing cars on the road. Despite its small appearance, this car packs a powerful punch. It comes with a turbocharged and direct-injected 1.6L EcoBoost® engine with a six-speed manual transmission, helping drivers take the road by storm. The car effortlessly changes gear for less turbulence at high speeds. It also comes with 197 horsepower and 202 pounds per foot of torque. This means that the Fiesta is one of the fastest and strongest vehicles in its class.
The car also comes with euro-inspired suspension, which means that handles well on tight winding roads. Without these features, a driver might have trouble stopping and starting so frequently. But the Fiesta can handle all those sharp turns with ease. It has a lightweight body that's also durable. It has a lot stabilization to stop drivers and their passengers from bouncing around on the road, especially when they are cruising at fast speeds.
Those looking for a Ford Fiesta should find participating Ford dealership in their area. These cars are extremely popular right now, so people should have no trouble finding the right make and model.